Cyber-Nightmares
Posted on: August 5, 2019, by : Will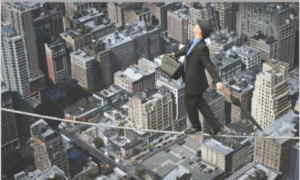 The Security Book Series Business Leaders Need
August 2019 – A new series of security books for business leaders from Atlanta Cloud Technology.
We hear the same questions over and over, and rather than making videos we decided to start a strategic security book series. The first in the series is How to Achieve Network Security: Using Risk Assessment and Game Theory to Protect Your Network.
Now, more than ever, Leaders such as yourself must incorporate heightened awareness of cybersecurity into your daily life. Many things can be automated, and there are people hired to keep breaches to a minimum in your offices. This handbook is intended to alert you to a surprising amount of control you can assert in the seemingly unending cyber-barrage on your networks, your company and personal devices, as well as your clients' personally identifiable information.The author, Wolf Halton has been in Information Technology roles since before there was a named IT Industry. He holds a Master's Degree in IT Project Management and Leadership with a focus on Information Security. He has consulted with colleges to create graduate degrees (Master's and PhD) in IT Security. He has been lead author of four textbooks, a course, and about a dozen articles about the nuts and bolts of how systems are compromised (hacked). He spent six years working my way up from adjunct to acting chair of the School of Computer Networking at a technical college in Atlanta GA, where he taught penetration testing, Python programming, and operating systems. In the last few years he has worked with large companies in the Financial and Communications Industries as a Principal Security Architect, focused generally on Compliance and Policy.